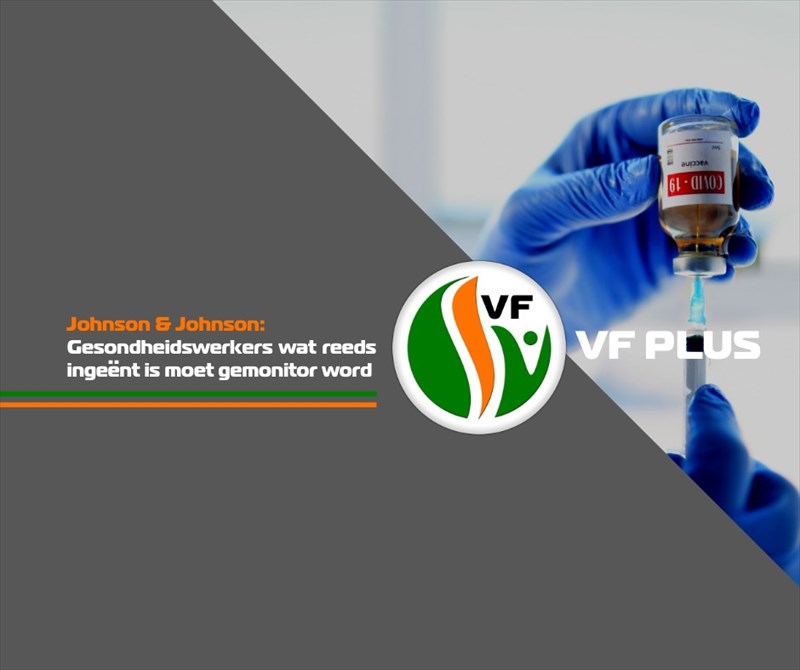 In light of the USA's healthcare authorities temporarily suspending the administration of the Johnson & Johnson vaccine due to a possible link between the vaccine and a rare type of blood clot and the South African government also announcing a temporary suspension of the administration of the said vaccinate, it is absolutely vital that the 292 000 healthcare workers who have already been vaccinated are closely monitored so prompt action can be taken if the same side effects show up here too.
The type of blood clot that was identified in America is found in the victim's brain and is accompanied by a lack of blood platelets, which is very dangerous.
Patients' ages range from 18 to 48 and they started showing symptoms 14 days after being vaccinated.
The FF Plus notes that the South African Medical Research Council has given the assurance that very few side effects were reported among domestic healthcare workers. In South Africa, only 2,2% of vaccinated individuals experienced side effects.
The FF Plus wants to know what impact the temporary suspension of vaccinations will have on the new vaccination programme that the Minister announced on the 30th of March 2021 and how long it will take scientists to determine whether it is safe to continue administering the Johnson & Johnson vaccine.
The government must play open cards about the matter as the South African public is sick and tired of lies and disappointment.
Furthermore, South Africa has already lost too many healthcare workers to Covid-19 and great care must be taken to prevent any further loss of life.