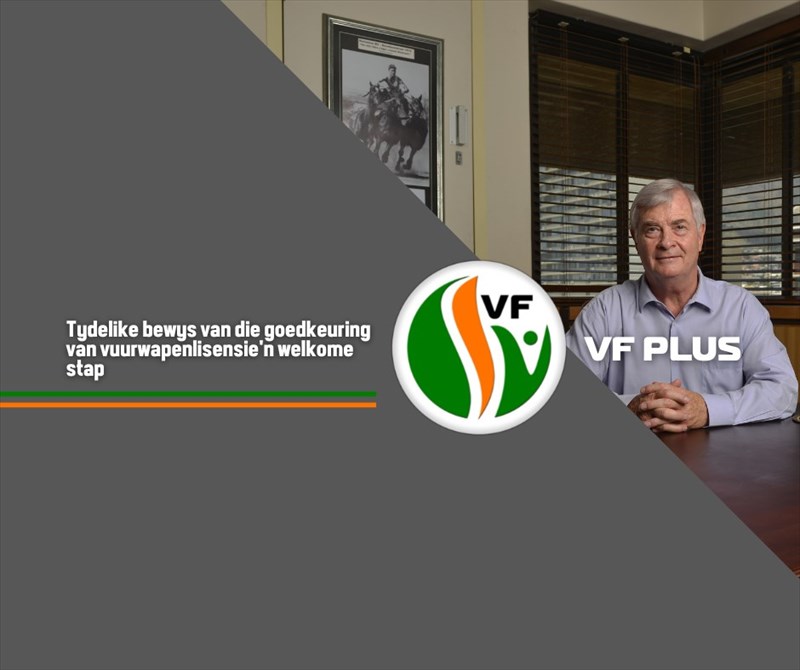 The police's decision to confirm and offer proof, through a temporary document, that a firearm owner's licence has been approved is welcomed.
It will make it much faster and easier for firearm owners who are still waiting for their licences to gain access to their firearms.
It also serves as proof that the police service is well aware of the fact that it is so far behind with issuing firearm licences that it needs to implement this type of emergency measure.
The FF Plus, however, still welcomes the step, and encourages all firearm owners not to lose hope as a result of the long delays.
Applicants can approach their locally appointed firearms officer to obtain such a certificate.
This ensures that firearm owners will be lawfully in possession of their firearms and are allowed to travel with their firearms.
The FF Plus will keep doing everything in its power to put pressure on the police in the parliamentary Portfolio Committee on Police to see to it that the firearm licences matter is resolved.
The party will make sure that the issue of licences and the backlog at the Central Firearms Registry gets the attention it deserves.
The high levels of crime in South Africa mean that persons who acquire firearms to defend themselves, and who meet the relevant requirements, must obtain their licences as soon as possible.
This temporary proof will also be of much help to firearm dealers who will no longer be unnecessarily burdened with storing firearms with already approved licences.