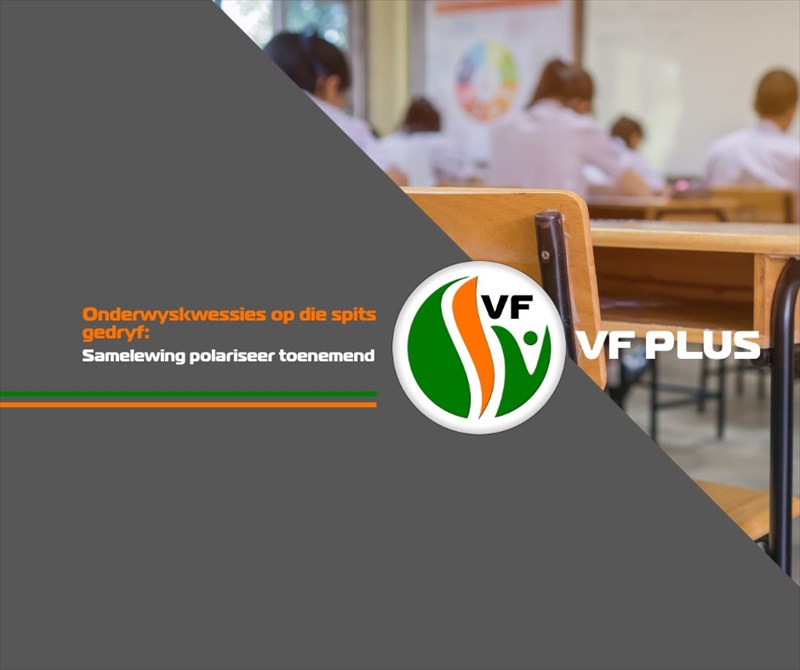 The unrest experienced in various educational environments over the past few weeks points to an underlying tension and even polarisation in our South African society.
Tensions are running high in various places across the country where parents are unhappy with their children's placements. At Universities, the reasons for unrest range from language issues to the limit on enrolments at universities.
Sometimes the unrest is fuelled by larger, national organisations, like the EFF, and at other times, it spontaneously wells up on community level.
The root cause of all this is the government's attempt to use education on all levels to realise its notion of nation building – a notion that does not recognise the diversity of our society.
Instead of seeing every school and university as a cultural space where communities can freely express their nature and identity; they are being used to create an artificial, English-speaking African society.
For the sake of this "greater goal", Afrikaans must constantly stand aside to make place not for other African languages, but for English. At the two largest and traditionally Afrikaans universities, Stellenbosch and Pretoria, Afrikaans students were discouraged from speaking Afrikaans, even in a private setting.
Even Unisa could not escape the disruption. With the government's rash decision to make higher education free, Unisa bore the brunt.
Unlike residential universities, this institution was unable to say that it does not have enough space available to take in so many students. And yet there are still limits on the number of students that it can accommodate seeing as assignments still need to be marked.
In light of the fiscal crisis in which the country finds itself, free higher education must simply be limited to what the country can afford. Thus, Unisa's enrolment of first years is limited to 20 000 – something that apparently sticks in the EFF's craw.
The FF Plus strongly believes that schools and universities are cultural spaces where students are introduced to the wide world, but also where they can participate in forming their own community's identity.
If the ANC government continues to drive its current policy of cultural manipulation through schools and universities, students will start swapping state institutions for private ones. Soon all levels of training and education will also become areas where civil society meets the demand, because the state has failed to do so.
Around the time of 1994, it was widely reported that in the past, people were kept apart artificially and that children who grow up in the new dispensation will live in perfect harmony with one another. However, the harsh reality is that in the new dispensation, education has become a political battleground, just like in the previous dispensation.