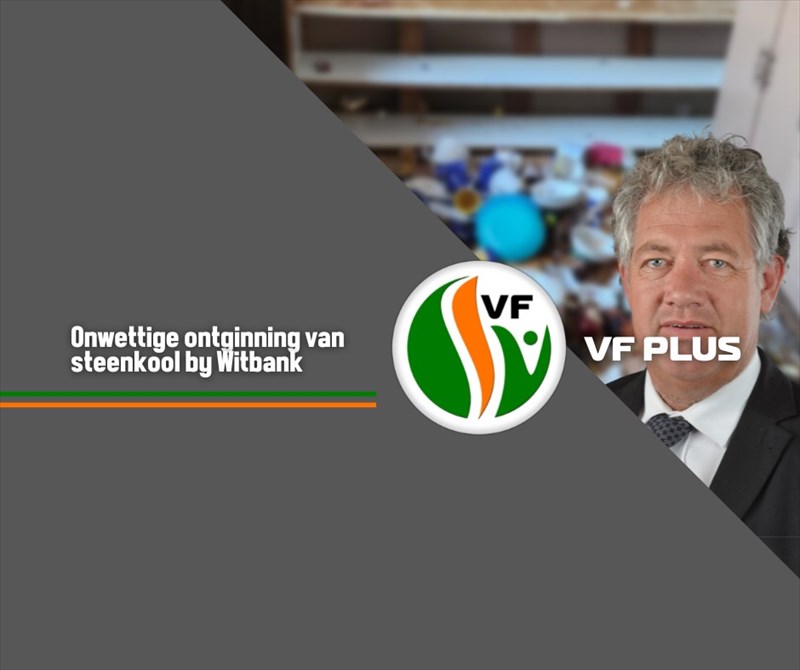 The National Assembly today debated a matter of national importance, namely illegal mining activities and the social consequences thereof.
The FF Plus made use of the opportunity to focus the attention of the Minister of Mineral Resources and Energy, Gwede Mantashe, on an illegal mine in the Emalahleni Municipality.
In his response, the Minister asked that the relevant information must be provided to him so that he can undertake an investigation.
Illegal mining activities have recently resumed at a mine that had been out of use for long. As a result, damage to infrastructure and houses became evident in a residential area a few hundred metres from the mine, in Jackaroo Park.
While the Municipality maintains that permission was not granted for any mining activities in the area, the local office of the Department of Mineral Resources and Energy denies that any such activities are taking place.
Satellite images of the public domain, however, clearly indicate well-developed coal yards.
The FF Plus's local councillor, Linda Vorster, approached the departmental office to discuss the matter. She was, however, instructed in a derogatory manner to leave the office and had to turn away without having accomplished anything.
Minister Mantashe responded to this by saying that the councillor has everything to do with the matter. The FF Plus will submit a report to him so he can look into it, as he promised.
The FF Plus's earlier letter to the Department's head office did not even elicit an acknowledgement of receipt.
Councillor Vorster lodged a criminal complaint with the police earlier today. All this information was shared with the Minister during the debate.
The FF Plus supports ordinary people who stand powerless against the lawlessness increasingly characterising South Africa.