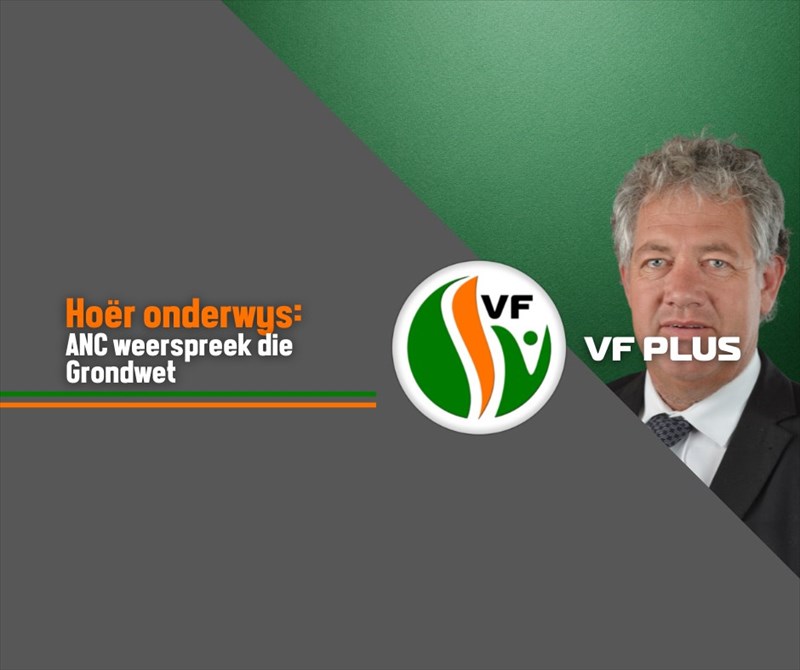 During a recent meeting of the Portfolio Committee on Higher Education, Science and Innovation, its chairperson, Ms Nompendulo Mkhatshwa, made it very clear that there is no room for Afrikaans or Afrikaners' cultural identity. With that, she contradicted section 235 of the South African Constitution.

The progress made in terms of transformation was under discussion during a meeting between the Committee and representatives from the University of Pretoria (UP).
The delegation of the student council voiced their concern that Afrikaans could be reinstituted in the name of multilingualism. They added that they will demand that English must remain the only medium of instruction until Sepedi has been developed to the same level as Afrikaans.

The University insisted that the UP must not be known as a transformed university, but rather as transforming. In the process, all hostels, faculties and curricula must be changed to decolonise and reflect South Africa's demographics.

In response, the FF Plus stated that it is in favour of developing Sepedi as an academic language. But the question of how great the need for Sepedi as a university language truly is remains. The need for Afrikaans on that level has already been proven, and it would be unreasonable to expect Afrikaans to stand back and wait while Sepedi is adequately developed, if there is no real need for it.

The FF Plus explained, furthermore, that the Minister of Higher Education, Dr Blade Nzimande, recently replied in response to a question by the FF Plus that section 235 of the Constitution (which makes provision for self-determination) also applies to Higher Education – on condition that it is not used as a mechanism for exclusion.
The FF Plus pointed out in the Portfolio Committee that this cannot happen if every hostel and every space of every campus of every university must reflect the country's demographics.

In her concluding remarks, the chairperson, Ms Mkhatshwa, mentioned that transformation means that each area in Higher Education must reflect South Africa's population on the whole. She insisted that if the Department of Higher Education needs to use its power to ensure that this happens, then it must do so.

Section 235 of the Constitution provides: "The right of the South African people as a whole to self-determination, as manifested in this Constitution, does not preclude, within the framework of this right, recognition of the right of self-determination of any community sharing a common cultural and language heritage, within a territorial entity in the Republic or in any other way, determined by national legislation."
This constitutional provision is not reconcilable with the chairperson of the Portfolio Committee's view of transformation.
And the notion that the Constitution protects cultural rights in South Africa is hereby proven to be false.
Cultural groups, complying with the description in section 235, are increasingly forced to create their own institutions in the private sphere, because the government operates public institutions according to ANC principles.