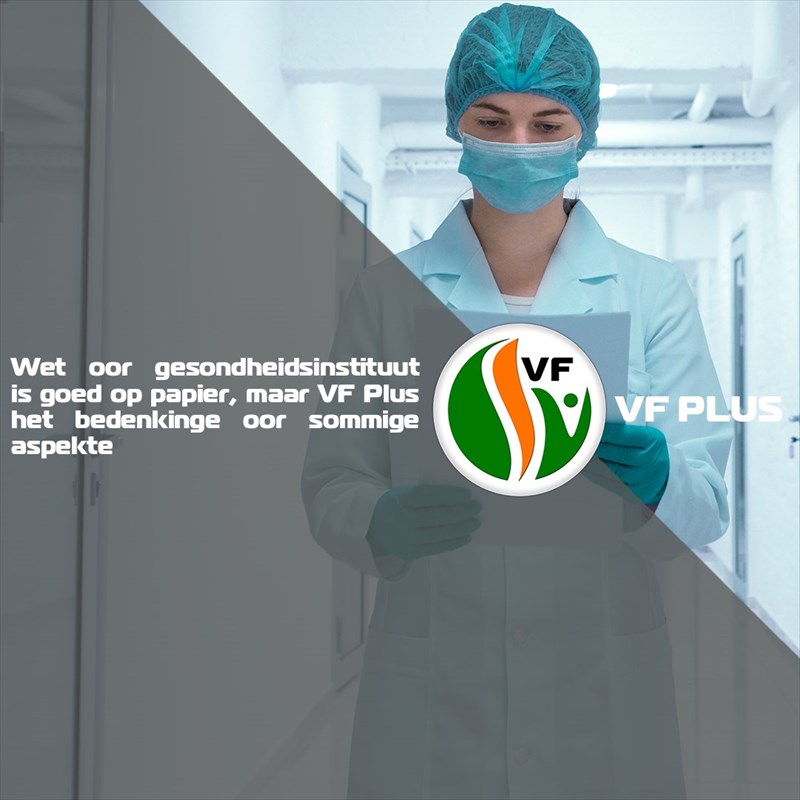 The National Public Health Institute of South Africa Bill seems to offer great benefits, but the FF Plus has misgivings about certain aspects, like the fact that the Minister has the power to appoint the Institute's board members.
The Bill aims to establish proper coordination between the National Institute for Communicable Diseases, the National Institute for Noncommunicable Diseases, the National Cancer Registry and other role players.
Such coordination will mean that diseases, like the Coronavirus, could be picked up quite soon should they break out in South Africa and then the appropriate action can be taken. The Bill has meaningful cooperation and interaction as objectives as they are prerequisites for obtaining the desired outcomes.
Attention must be paid to CANSA's concerns regarding the Cancer Registry. It came to light that the Registry was not kept up to date and was also not utilised properly. The FF Plus hopes that these problems will be addressed.
The FF Plus has the following concerns regarding the Bill:
1. The Institute must not become just another state-owned entity, as provided for in Section 2 of the Bill.
2. The powers of the Minister to appoint members of the board, as stipulated in Section 5 of the Bill, are also problematic. The powers and authority must not be vested in a single person, but rather in a larger interest group.
3. Will there be enough money in the Department of Health's account to realise this Institute after the Finance Minister's budget speech that is scheduled to take place tomorrow?
The parliamentary Portfolio Committee for Health will have to monitor the Department of Health very closely when it comes to the implementation and management of the Institute.