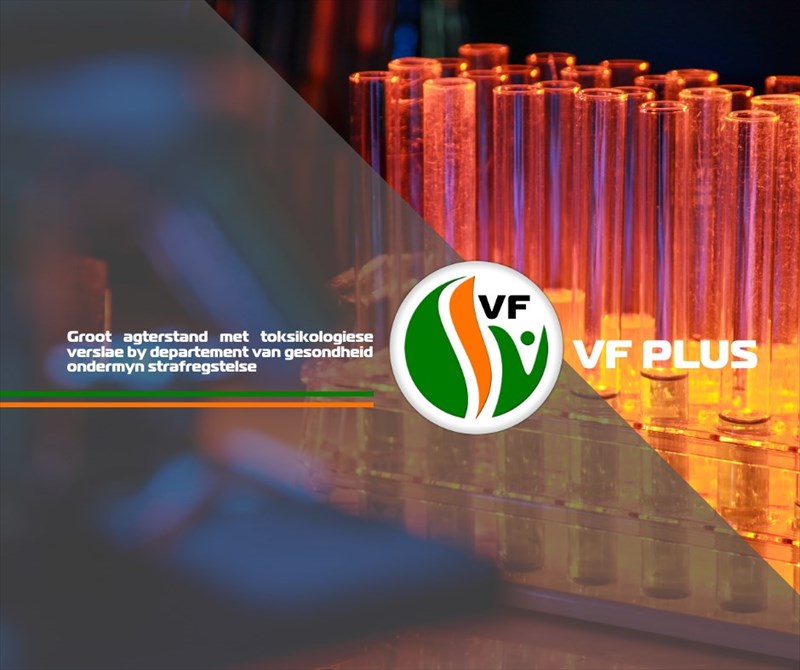 There is a serious backlog with toxicology reports at the Department of Health which is undermining South Africa's criminal justice system.
This was gleaned from the answers provided to official questions about the matter put to the Minister of Health.
The toxicology reports of a total of 28 181 samples are outstanding and 7 889 of these test results have been outstanding for more than 10 years.
The following questions about the matter were put to the Minister:
What is (a) the total backlog of toxicology reports at laboratories at the moment and (b) the number of reports outstanding for (i) more than 10 years, (ii) 10 – 9 years, (iii) 9 – 8 years, (iv) 8 – 5 years and (v) 5 years?;
(2) (a) What are the reasons for this backlog and (b) how will it be rectified?
Although the Department of Health is tasked with compiling these reports, the reports relate mainly to testing samples to determine the alcohol levels in motor vehicle drivers' blood.
The police does not handle these reports – only when drugs are present. The Department of Health deals with the cases of persons driving under the influence of alcohol. The police refers these cases to the Department of Health.
In the Department's answer, the excuse put forward for the backlog is a lack of case numbers. That is a serious allegation of incompetence and negligence against the police.
It is once again the holiday season and the Minister of Transport (Fikile Mbalula) is very busy with his customary campaign against driving under the influence of alcohol.
And yet the large number of outstanding reports indicates that there is a real possibility that many drunk drivers will get away without being prosecuted, like those whose reports have still not been issued for a decade or more.
This directly undermines the criminal justice system and the accountability of offenders.
The police must get its house in order and follow-up question will be put to the Minister of Police, (Bheki Cele), to find out why case numbers are not provided and why the problem has not been addressed in all these years.
It could point to possible corruption in the system, where people are protected as case numbers are deliberately withheld, or sheer incompetence.
It also raises the question of why the two departments never made an attempt to rectify the problem if it is so simple and straightforward.
The police is supposed to enforce the law, but this is an example of where the police's conduct is actually doing the opposite and undermining the criminal justice system.