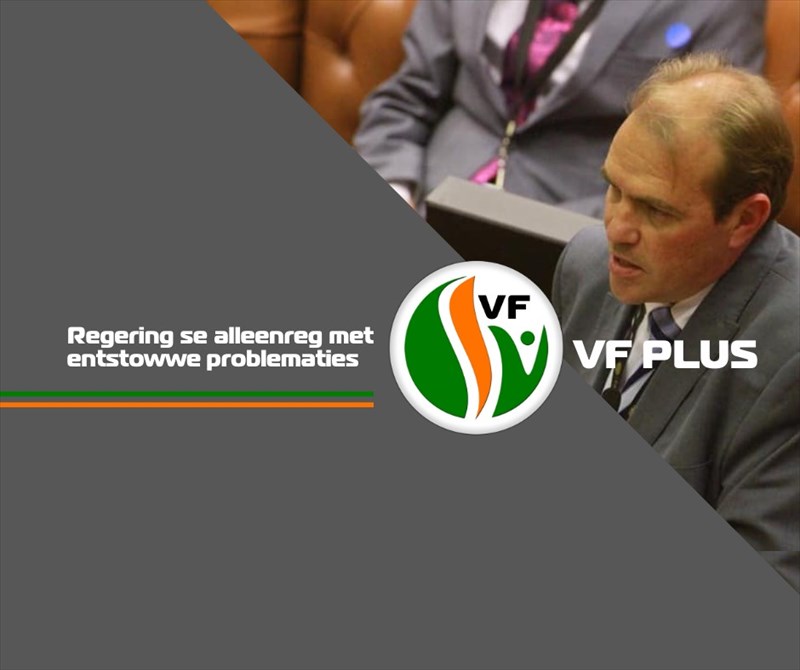 The FF Plus wants to warn that the government's sole right to procure and distribute vaccines against Covid-19 could be problematic in light of the extensive corruption, in which various ANC politicians and officials are implicated, that occurred last year with the procurement of personal protective equipment.
The public has lost all faith in the government long ago already and it is hard to trust the undertaking of the Minister of Health, Zweli Mkhize, to eliminate all fraud and corruption in the processes concerning vaccines by centralising those processes.
The FF Plus is very sceptical about the Minister's statements on the matter. It offers absolutely no guarantee that corruption will not take place.
The private sector must be allowed to procure, store and distribute vaccines with the relevant regulations in place. The government cannot be the sole purchaser and distributer. In order to successfully roll out the Covid-19 vaccine programme, a public-private partnership must be established.
The state laboratories' facilities are not suitable for storing the vaccines below -70 degrees Celsius and that in itself already poses a very big problem.
It is very clear that the Minister's undertakings carry no weight as nothing came of his undertaking that by the 7th of January, 316 000 vaccines will be administered every day of the week to ensure that at the end of the year a total of 40 million people will have been vaccinated.
The government simply does not have the ability; even if 6300 people are appointed full-time to assist in that regard.
It seems that the government wants to use the pandemic to prove that it can make a success of the National Health Insurance (NHI). It is, however, only achieving the opposite and its current conduct makes it clear that the NHI will end in disaster.