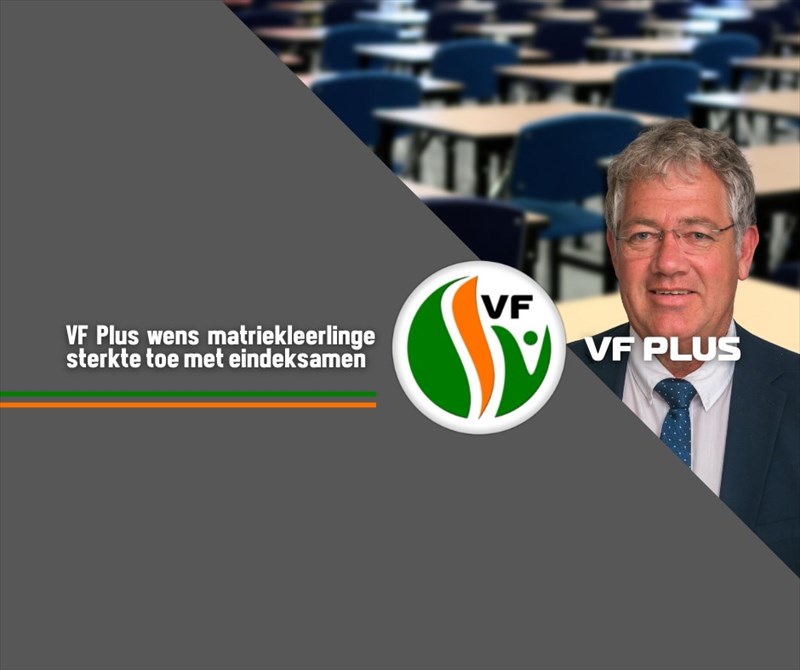 The FF Plus wishes the matric class of 2022 all the best for the upcoming final exams. More importantly, the party also wishes them all the best for their careers after that.
In South Africa, matric is a highly prized exam. Matric symbols are required when applying for postgraduate studies or even when applying for a job years later.
With the fluctuating quality of education provided in South African schools, the external nature of this exam is of the utmost importance. It instils confidence.
Confidence may be undermined by the assumption that standards are low.
It is important for matriculants, prospective employers and the public to be informed when it comes to the different gradings of the National Senior Certificate (or matric).
Admission to degree, diploma or certificate studies points to different levels of performance. Matric without admission to any of the abovementioned points to rudimentary success.
Matriculants must realise that matric does not mark the end of their training, instead, it is an important milestone.
The next three months hold, firstly, the tension accompanying preparation for and writing exams and, secondly, the anticipation of waiting for the results.
This matric class, who had their school years disrupted by Covid-19 since Grade 10, now has a chance to prove themselves.