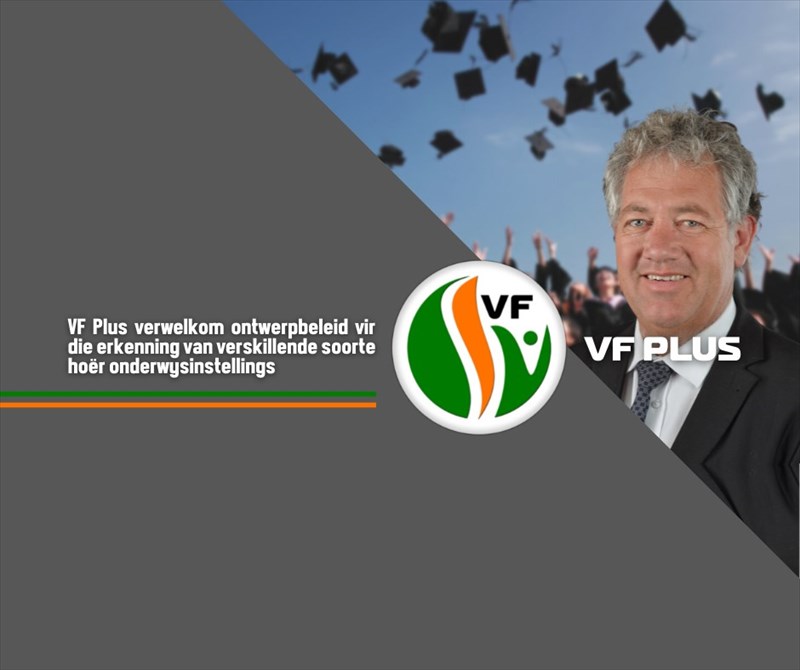 The Minister of Higher Education, Science and Innovation, Dr Blade Nzimande, announced a draft policy for public comment that could usher in important positive changes.
The most important of these is that the definition of "university" will no longer be limited to public higher education institutions alone. Private institutions that qualify will also be able to use the term.

In terms of the proposed policy, there will be higher education institutions, university colleges and universities.
And if any such institutions are privately owned and funded, the word "private" must be part of its name. Moreover, they will have the same capacities and must meet the same requirements.

Higher education institutions will have a limited focus, like agriculture or nursing. It may even allow former education colleges, which are currently functioning as faculties of universities, to act as independent education colleges once again. And then the focus will fall on education, and not research.

University colleges are institutions aiming to become universities. Any institution that wants to register as a university will first have to function as a university college for some time under the guidance of an established university.
When its management and academic systems are adequately developed, it can obtain university status.
The campuses of existing universities may also register as university colleges with the objective of ultimately obtaining independent university status. It is highly probable that the Potchefstroom campus of the North-West University will follow this route.
Universities are required to focus on research and offer a fixed percentage of postgraduate qualifications.
Shorter courses are allowed, but to a limited degree. International academic activity and community involvement are two more requirements.
The distinction between universities of technology, comprehensive universities and research universities remains applicable.

South Africa's university sector covers a wide spectrum of management ability and academic excellence. Furthermore, only public institutions may currently call themselves universities and award the title of professor.
It means that, at first glance, a substandard public institution may seem to have a higher status than an excellent private institution. If the policy is adopted, that will change.

The FF Plus is, in principle, positive about the proposed policy. The party is already engaging with stakeholders to consider any possible reservations and questions about the policy's details.
The party encourages all interested parties to support the policy by taking part in the public participation process.