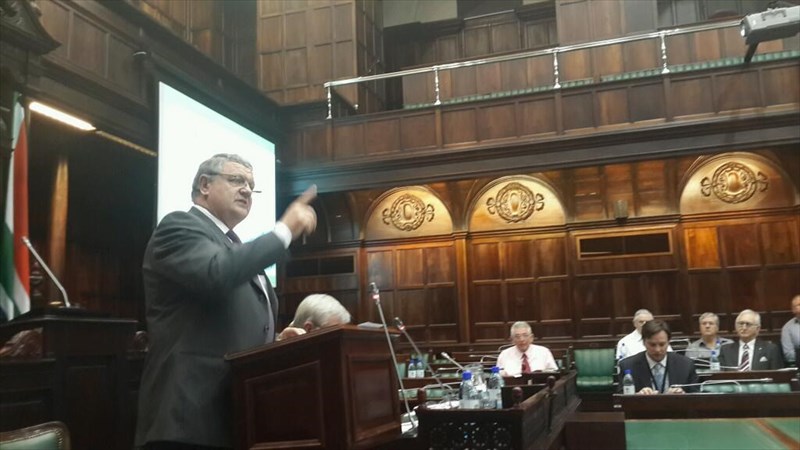 The international conference that the Freedom Front Plus hosted today in cooperation with the Unrepresented Peoples Organization (UNPO) is a historic event with regards to the struggle for the rights of minorities in South Africa, Dr. Corné Mulder, the Chief Whip of the FF Plus says.
"The discussions today gave us a perspective from many different communities in South Africa. It is also heartening to know that there is an organisation such as UNPO, because it shows that we are not alone in the struggle," Dr. Mulder said.
In conclusion of the conference, Dr. Mulder presented a five-point presentation of what had been accepted by the conference participants. These five points are:
We recognise that this meeting of today where minority rights – The International and South African Constitutional Perspective were discussed is an important and ground-breaking first step in South Africa's future constitutional development;
We are of the view that the time has come for states in general and in particular the South African government to recognise the identity of our diversity and to find legitimate constitutional space to accommodate this reality and truth;
We further confirm that Minority Rights are totally compatible with universal human rights and standards;
We all subscribe to true freedom, but true freedom implies diversity unlike uniformity that requires coercion;
We believe that we can and should find each other in terms of international law and instruments to continue with these discussions and dialogue amongst ourselves in the best interest of the National Minorities and Indigenous Communities that we represent.