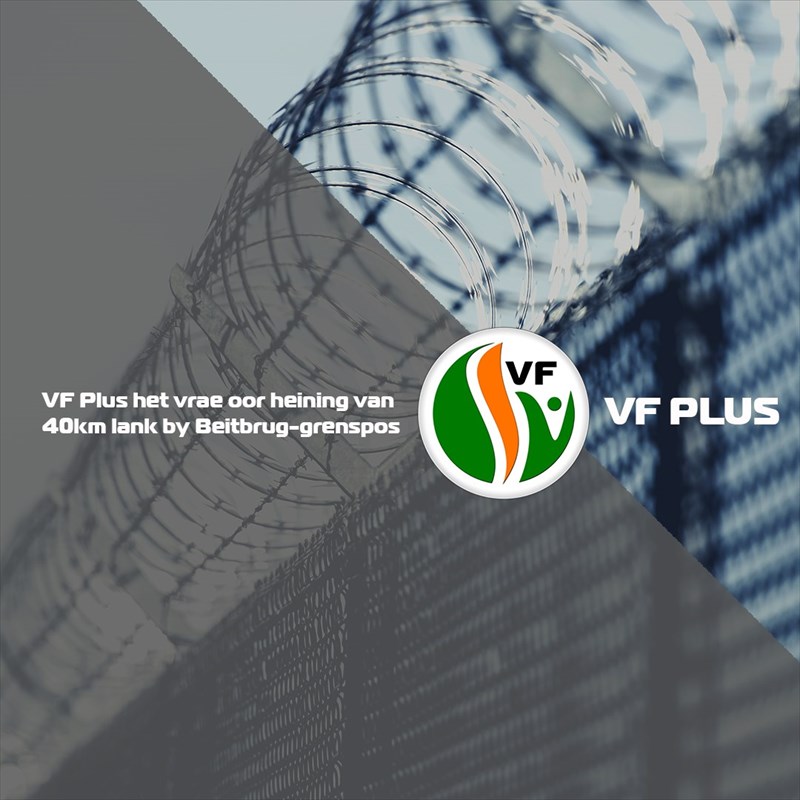 The FF Plus sent questions to the Minister of Public Works and Infrastructure, Patricia de Lille, regarding the fence that stretches 40 km at the Beitbridge Border Post between South Africa and Zimbabwe.
The FF Plus would like to know how long it will be before the fence is repaired, what the cost of repair will be, what kind of fencing had been used and what kind will now be used and what measures will be put in place to ensure that the fence does not get vandalized again.
The FF Plus is concerned about the large amounts of money that was spend on erecting the fence, which has since been damaged even before work on it had been completed. In addition to the fact that it is necessary for borders between South Africa and neighbouring countries to be closed to control and curb the spread of the Covid-19 virus, there must also be proper measures in place to ensure that fences are not damaged and adequate patrolling must be done.
The FF Plus is making it very clear that the party believes that our borders must be closed, but these closures must be accompanied by proper control and precautionary measures to prevent the government from incurring unnecessary expenses to keep repairing fences.
Projects must be managed properly and taxpayers' money must be spent wisely.