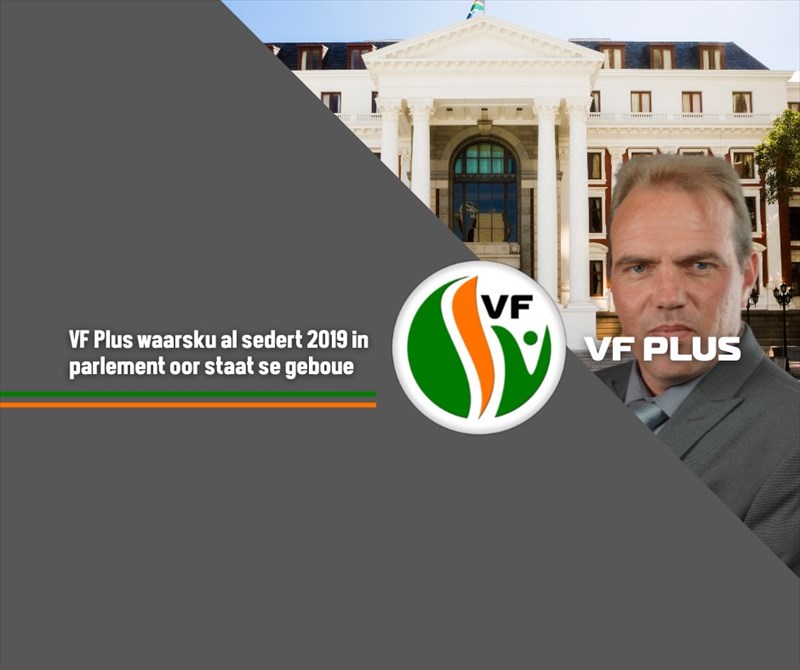 The FF Plus has been warning Parliament since 2019 about government buildings standing vacant and being poorly managed while costing the country's taxpayers millions, if not billions, of rand every year.
The Houses of Parliament are a shining example of this. It was announced today that it will cost approximately R3 billion to repair the structure that was damaged in a fire at the beginning of the year.
The fire could not be contained and investigations later revealed that the Houses of Parliament did not comply with the prescribed fire regulations.
It was found in 2020 that Parliament's firefighting and ventilation system was not properly maintained.
In 2019, the FF Plus warned that 703 of government's 81 575 buildings are standing vacant, which poses a risk, and that the property tax on those premises already amounted to about R36 million annually at the time.
It was announced last week that there are now 2 000 buildings standing vacant and that 1 042 buildings are being illegally occupied. And in 2021, the number of buildings that were vacant was adjusted upwards to 1 875.
According to the latest report released by Infrastructure South Africa, the condition of 62,6% of the government's buildings is considered fair to bad and extremely bad. Of these buildings, 6 799 are still being used.
According to Infrastructure South Africa, the Department of Public Works and Infrastructure's budget is insufficient to eradicate the backlog in maintenance.
The FF Plus reiterates its warning that government must manage its assets better to save them from utter ruin. It is an investment on which government ought to capitalise, and the onus to do proper maintenance rests on the Department of Public Works and Infrastructure.
Failing to do it will inevitably lead to a drastic drop in the value of these assets and government will ultimately suffer great financial losses with the sale thereof. And in the end, it is taxpayers who bear the brunt of it all.
The Minister of Public Works and Infrastructure must come up with a plan very quickly to stop the decay and the illegal occupation of government assets, and to turn the current situation around.
The illegal occupants must be removed, and the funds needed to save these assets from utter ruin must be found.
If the ANC government had been competent and able to govern effectively, it would not have found itself in this predicament.
The ANC government is literally robbing taxpayers of their investments. South Africa deserves better than the ANC.