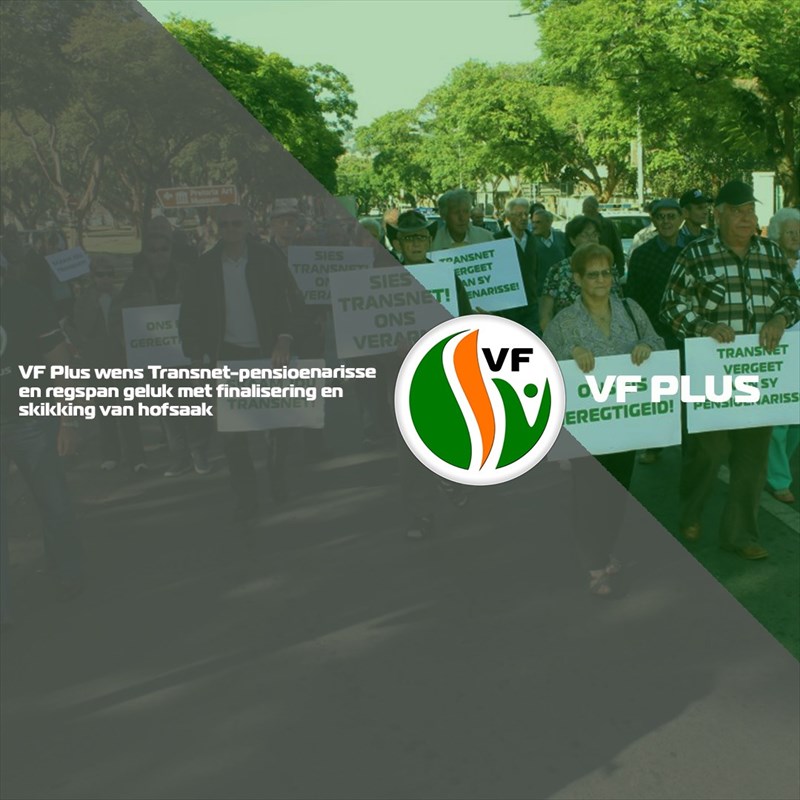 FF Plus wants to congratulate the Transnet pensioners and their legal team on the finalisation of the nine-year-long court case against Transnet. The North Gauteng High Court finally declared the settlement a court order today. The court order prepares the implementation of the settlement, which will improve the financial status of the pensioners. The FF Plus would also like to thank the legal team, namely Wynanda Coetzee (lawyer) and advocates Jaap Cilliers, Wim Trengove and Leon Kellerman.
This was a long and difficult legal battle. It is lamentable that the court case was significantly stalled by Transnet under the Zuma dispensation. Consequently, many pensioners passed away before the case could be finalised and so they cannot share in the victory. Even so, the FF Plus is grateful that it has now come to a close. In a way, the pensioners who are no longer with us are like pioneers who prepared the way for those who can share in today's victory.
Through adv Anton Alberts' involvement as MP, the FF Plus played an important political role by frequently raising the matter in Parliament, which prompted various discussions and ultimately, persuaded Minister Pravin Gordhan to order that it must be investigated. This created the opportunity for the legal team to negotiate a settlement.
The FF Plus is grateful that the case has been finalised and will continue to fulfil an oversight role to ensure that the settlement is executed properly and also that general oversight over pension funds is improved.