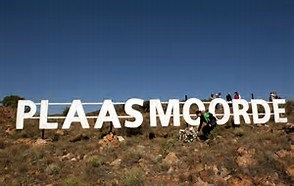 The police saying that farm murders are given priority is nothing more than lip service seeing as the Minister of Police, Fikile Mbalula, is of the opinion that what the police is currently doing to protect farmers is adequate, says Dr Pieter Groenewald, leader of the FF Plus.
According to Dr Groenewald, the Minister's response to a written parliamentary question is not only disappointing, but also a step in the wrong direction for rural safety. (Please see the question and response below).
The Minister will not consider specialised units for rural protection and simply builds on the existing Rural Safety Strategy, which has various shortcomings, especially with regard to the practical application thereof. There are currently about twenty police stations in rural areas that don't even meet die minimum requirements for sector policing.
Dr Groenewald does, however, add that it is encouraging that the Minister has undertaken to increase the capacity at rural police stations and that there are indeed some steps being taken to increase safety in these areas.
These steps include, amongst others, the identification of hotspots (places with a higher incidence of attacks), the analysis of incidents in order to determine the trends and modus operandi, increased patrols, visits to farm owners etc.
He says that farmers have been complaining that the police no longer visit farms, an issue that was also raised at a discussion of rural safety at Aardklop.
In response to Dr Groenewald's first question regarding the steps that will be taken in light of the wave of farm murders during August 2017 in which six people were killed in 23 farm attacks, the Minister said that the numbers cannot be confirmed and that the incidents are currently in the process of being verified.
Dr Groenewald says that the fact that the police still cannot confirm how may farm attacks and murders took place in August this year is unacceptable and in itself it is an indication that the police and the government are not taking farm attacks seriously.
It also points to the possibility that the police simply do not have the capacity to quickly analyse crime information in order to get preventative measures in place.
"I have a follow-up question for the Minister: what exactly is meant with 'increased capacity at police stations'? We need to know so that it can be monitored to see if they are keeping to their commitments.
"The rest simply sounds like a rehash of the existing measures that are certainly not adequate," says Dr Groenewald.

Contact details: 083 627 4397 / 065 801 7216
MINISTRY OF POLICE
REPUBLIC OF SOUTH AFRICA

Private Bag X463 PRETORIA 0001, Telephone (012) 393 2800, Fax (012) 393 2819/20, Private Bag X9080 CAPE TOWN 8000,
Tel (021) 467 7021, Fax (021) 467 7033

36/1/4/1/201700301
NATIONAL ASSEMBLY
FOR WRITTEN REPLY
QUESTION 2606
DATE OF PUBLICATION IN INTERNAL QUESTION PAPER: 1 SEPTEMBER 2017
(INTERNAL QUESTION PAPER NO 31-2017)
2606. Dr P J Groenewald (VF Plus) ask the Minister of Police:
(1) In light of the wave of farm murders in August 2017 during which six people were killed in 23 farm attacks, (a) what steps he is taking to improve and intensify safety in rural areas and (b) whether priority are given to farm murders as undertaken by the previous acting National Commissioner of Police, Lt-Genl Khomotso Phahlane; if not, why not;
(2) whether, in light of the fact that food security is a priority of Government and is being threatened by farm attacks and murders, is he prepared to establish spesialist units for farm attacks and murders; if not, why not;
(3) whether he will make a statement about the matter? NW2911A
REPLY:
(1) The number of incidents on farms and small holdings for August 2017, cannot be confrimed, as it is currently undergoing a verification process according to the definition for incidents of farms and small holdings.
(1)(a) To increase capacity at rural police stations in order to ensure equitable policing services to the rural communities. The following policing actions are taken to address safety in rural areas:
 hot spots were identified where incidents occur;
 analysis of incidents in order to determine the trends and modus operandi;
 operations to prevent crime conducted in hot spots;
 increase patrols in hot spots
 visit farm owners;
 simulation exercises to test the reaction capacity to incident specifically on farms;
 Priority Committee meetings for Rural Safety on all levels are conducted;
 awareness campaigns;
 capacity building sessions with Rural Safety Coordinators on all levels; and
 compliance inspections at rural police stations.

(1)(b) Priority continues to be provided to murders that occur on farms. Murders on farms are addressed within the Rural Safety Strategy, which is still in place and is implemented at rural and rural/urban police stations. The status of the implementation of the Rural Safety Strategy is an indicator in Programme 2: Visible Policing, in the Annual Performance Plan (APP) of the South African Police Service, for the current financial year (2017/2018).
(2) Rural Safety, which includes food security, is a priority to the South African Police Service. There is no plan in place to establish specialised units, which will only address incidents and murders on farms. The plan is to increase the capacity of rural police stations, to ensure that they can provide equitable police services to all citizens, within rural communities and this includes people staying and working on farms.
(3) A statement concerning the capacity building at rural police stations, will be made when the planning is completed and a plan with an allocated budget is in place.