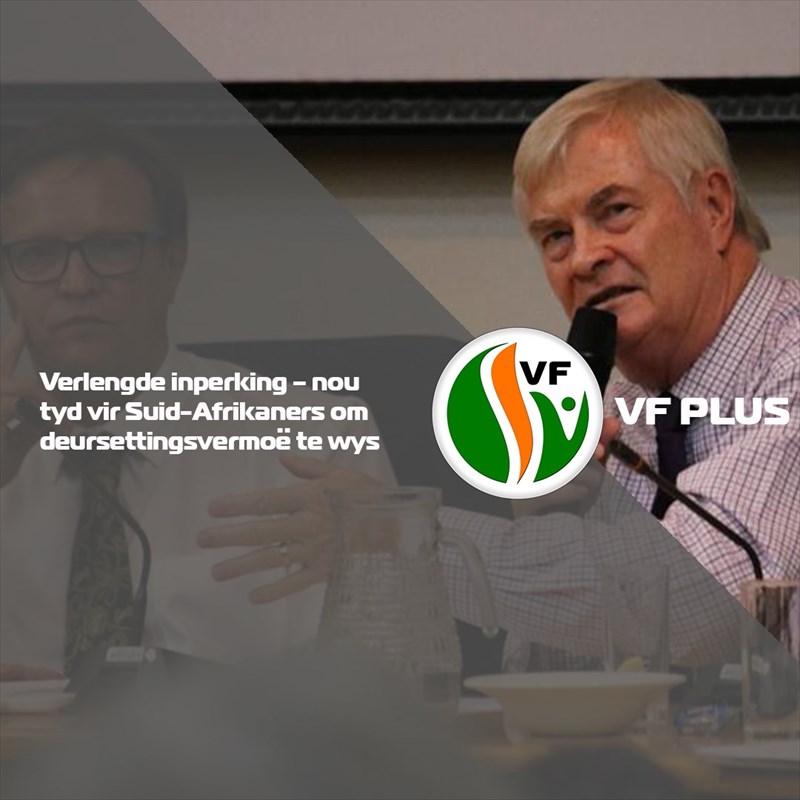 The extent of the Covid-19 threat for South Africa and the world has necessitated an extended period of lockdown until the end of April. The FF Plus is seriously appealing to all South Africans to comply with the regulations, to cooperate for everyone's benefit and to demonstrate the perseverance that South Africans are known for.
The FF Plus has, however, requested President Cyril Ramaphosa to relax some of the lockdown measures to ensure that the economy does not stagnate any further and to start implementing steps to facilitate things returning to normal despite the extension of the lockdown.
In today's meeting with political leaders, the President gave no indication that the lockdown period will be extended.
The FF Plus nevertheless requested that if the lockdown period is extended, certain lockdown regulations must be repealed so as to allow specific businesses to start functioning again. Restaurants and eating places where people can gather in large crowds are not included.
Another one of the FF Plus's recommendations is that employees must be permitted to return to work in cases where office space and circumstances allow it, on condition that they wear protective gear and maintain social distance.
The comprehensive package of economic support measures that President Ramaphosa announced may under no circumstances be subject to Black Economic Empowerment (BEE) conditions.
The FF Plus wants to reiterate its call for social unity, calm and sobriety. Although everyone should comply with the lockdown regulations, it is important for people to reach out to one another, to join hands and to support and one another in every possible way during this extremely difficult time.