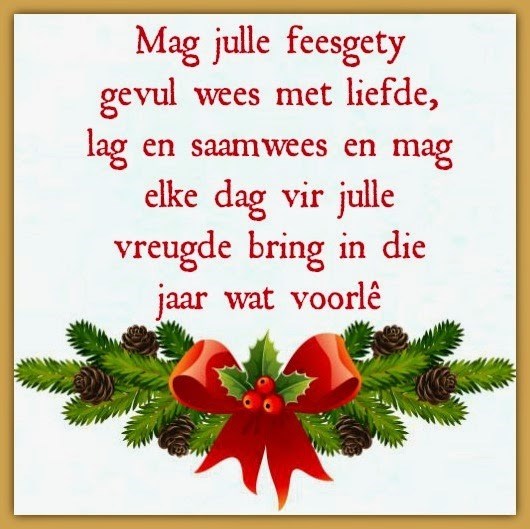 The year 2015 is nearing its end.
In this year, hundreds of thousands of desperate people fled from violence to Europe.
In Paris, France, 130 people were cruelly murdered – innocent restaurant patrons and concert goers.
In the air over Egypt a terrorist bomb explodes on board a Russian aircraft and 224 innocent people died.
In South Africa, nearly 18 000 people or 49 people per day are murdered.
In San Bernardino, California, 14 innocent people are killed with firearms.
In the past 30 days there were 29 farm attacks and seven farm murders in South Africa. Innocent people who are murdered in the cruellest ways. It is nearly one farm attack every day and about two murders every week.
What a loveless world in which we live. Our logical reaction to these news events is today that this Christmas period has no place for Christ's message of love and peace.
Peace on earth among those with whom he is well pleased was the angel's message with Christ's birth day. We all want rest and peace. Yet, we are heading toward a Christmas with everything but peace in the world.
Do we not in times like these particularly need the message of Christmas? A message of hope and peace between people and with God. God's message which says that God makes everything new. That He had sent His Son to die for our sins? We cannot show sufficient gratitude.
That is why Christmas speaks to us in our search for answers for South Africa in these times. Some people are searching for solutions in their own power and then make utterances in favour of violence or anti-white or –black racism. Others look to a great leader that will make everything right overnight with a magical formula. When will we learn the Biblical lesson in Ps. 146, to not rely on Princes? It is well with the man who puts his trust in the Lord, the Bible says. This is also the Freedom Front Plus' point of view.
Against this background, I wish you a Blessed Christmas and a prosperous New Year. As instruments in God's hands, we will do our best to make the New Year better. May we receive the ability and wisdom to do it.