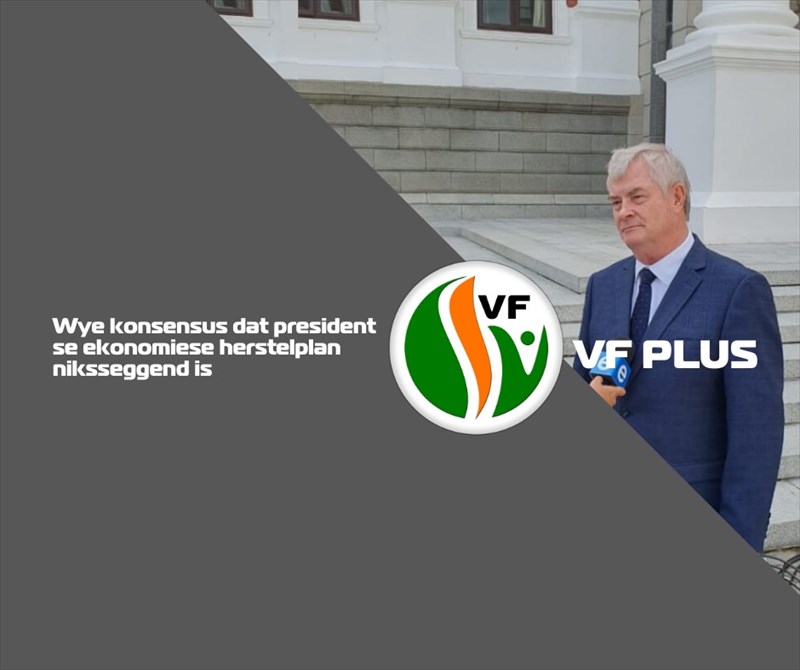 President Cyril Ramaphosa's economic recovery plan offers nothing new and says nothing that has not already been said ever since he became president in 2018. Broad consensus on this exists among all the relevant stakeholders in South Africa.
It raises the question of why South Africa currently finds itself in this precarious situation. The finger can be pointed directly at the ANC, on all three levels of government and specifically on local government level, for various reasons.
In the first place, poor service delivery. That is the reason why there are so many protest actions nationwide – and it is to be expected when a community has, for instance, no water supply for days on end.
And as regards corruption, there is probably no level of government nor any project in which the government is involved that is without some form of corruption. According to the Special Investigating Unit (SIU), more than two thirds of the money that was earmarked for personal protective equipment (PPE) was either misappropriated or stolen.
That is despite the President's numerous assurances, when the lockdown period was implemented, that there will be no corruption with the emergency fund. The ANC's corruption-disease is quite possibly even worse than the Covid-19 pandemic.
In the third place, it is the President and government's poor decisions and overall poor management of the pandemic.
During the lockdown, the President was implored numerous times, also by the FF Plus, to unlock the economy in order to avert a tragedy. He refused to pay any attention to these pleas and now the warnings have become reality.
President Ramaphosa will have to make a mind shift to grow the economy. At present, he is too caught up in the ANC's ideology of socialism and communism.
He is asking the private sector to get involved in projects to create more jobs, but with the government as project manager. Nobody is going to buy into that. Instead, the private sector must be the project manager so that success can be achieved.
The government needs to realise that the state cannot create jobs. To create 800 000 new job opportunities, the government will have to use taxpayers' money. The government has no money of its own.
It is estimated that at the end of the current medium-term budget, government debt will amount to a staggering R4,8 trillion. This money can only be collected by raising taxes.
The policy of expropriation without compensation must be done away with if there is to be any hope of attracting investors to the country.