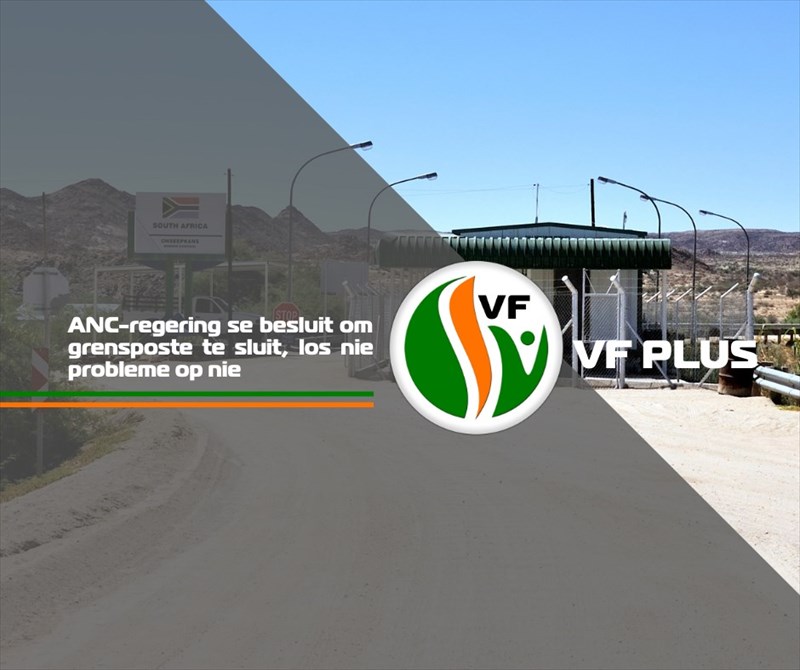 The government's decision to simply close the country's border posts offers no solution to the crisis that the government itself created.

The Department of Home Affairs' poor handling of the serious situation at various of the country's borders with neighbouring countries during the festive season, where vehicles accumulated in rows stretching for kilometres and where many people died due to heatstroke, point to the Department's utter incompetence to fulfil its mandate.

The Department was not adequately prepared for the situation despite knowing beforehand that the border posts that are normally under pressure will be under even more pressure during the festive season as large numbers of people want to cross the borders.

No improvements were made to the bureaucratic red tape that causes backlogs nor was anything done to increase efficiency; no water points or mobile sanitary facilities were erected and no medical support was offered – meanwhile the defence force and police are very busy patrolling beaches.

South Africa can indeed not afford to accommodate citizens from neighbouring countries who come to South Africa due to the stringent restrictions in their own countries.

Closing border posts, however, does not address the problems of poor border control and porous borders.

The FF Plus welcomes the fact that the Portfolio Committee will this week pay a visit to the Beit Bridge and Lebombo border posts and the party demands that the Committee must hold the Minister, Aaron Motsoaledi, and the Department accountable for the chaos.