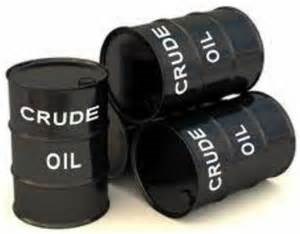 The alleged sale of nearly all South Africa's oil reserves with the approval of the country's energy minister, Tina Joemat-Pettersson, would be totally illegal and extremely reckless and the FF Plus has asked the Public Protector (PP) to investigate the allegations without delay, Adv. Anton Alberts, the FF Plus 'parliamentary spokesperson on Energy said.
According to a report in Business Day Live the Strategic Energy Fund (SEF) had sold approximately 10 million barrels of crude oil without the knowledge of the national treasury, through a closed transaction at a very low price, but with the approval of Tina Joemat-Pettersson.
This apparently leaves the country with only 300 000 barrels which is not enough reserves for one single day. The CEF is apparently obliged to keep reserves for at least twenty days.
Adv. Alberts says the PP has been asked to investigate the following against the minister as well as the CEF:
1. The legality of the sales process without an open tender and without the approval of treasury as required by the Public Finance Management Act;
2. The rationality of the decision to sell at a very low price as well as the number of barrels which has left South Africa with reserves for only one day.
The FF Plus has also lodged a PAIA application with the minister and the CEF to give full disclosure with regards to the selling process, and especially who had been involved in the process.
"Not only is South Africa on the threshold of a credit downgrade due to the Zuma camp's efforts to gain access to treasury and the country's purse, but it appears that the asset stripping of the rest of the assets of the country is continuing unabated, under a corrupt ANC government.
"It is therefore of the greatest importance that the transactions of the CEF are fully exposed, Adv. Alberts said.
Contact no.: 082 391 3117 / 083 419 5403