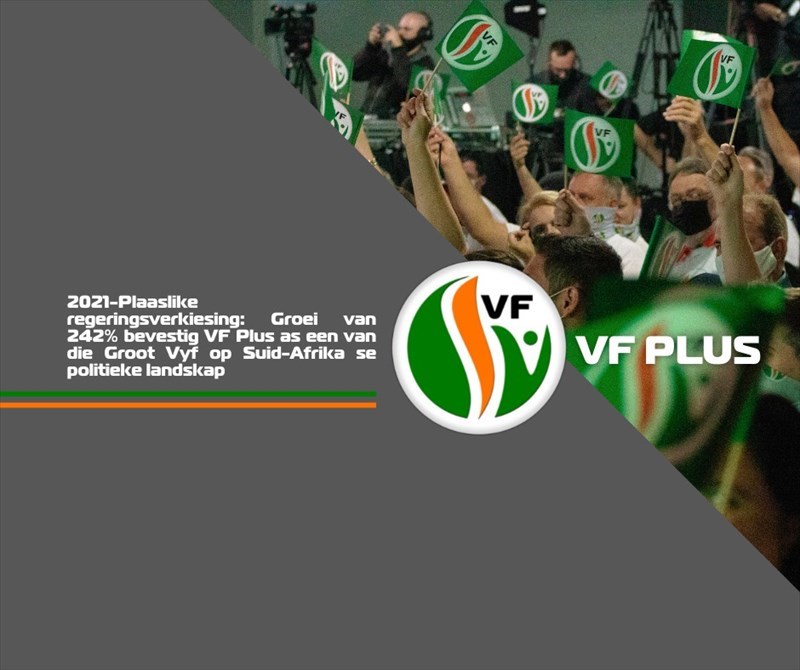 The results of the 2021 Local Government Elections and the FF Plus's phenomenal growth of 242% undoubtedly secure the party's place among the Big Five role-players in the South African political landscape.
The outcome is not only a great victory for the FF Plus, but also for minorities from all across South Africa who have found a political home with the party that has been going from strength to strength over the past few years.
One of the biggest reasons for this is that the party has proven time and again that it is able to achieve great things despite its limited support and that it is fully committed and determined to help create a better South Africa for all its people. This has instilled confidence in the party.
The FF Plus now has representation in all eight metros in South Africa. They are:
Nelson Mandela Bay (Eastern Cape)
Buffalo City (Eastern Cape)
Cape Town (Western Cape)
Tshwane (Gauteng)
Ekurhuleni (Gauteng)
Johannesburg (Gauteng)
Mangaung (Free State)
eThekwini (KwaZulu Natal)
Support for the party grew tremendously in Tshwane (Pretoria) with an increase of 325% in its number of elected councillors.
The party also won eight wards.
The FF Plus is the kingmaker in many councils where not a single party succeeded in commanding the majority. The large number of councils that will be governed by coalition governments proves the FF Plus's point that multiparty governments are in the cards for South Africa.
The FF Plus wants to thank all its supporters for voting and taking a stand for better service delivery.
In doing so they exercised their right to actively participate in the effort to once again make South Africa a true home for all its people and to stop the decay.