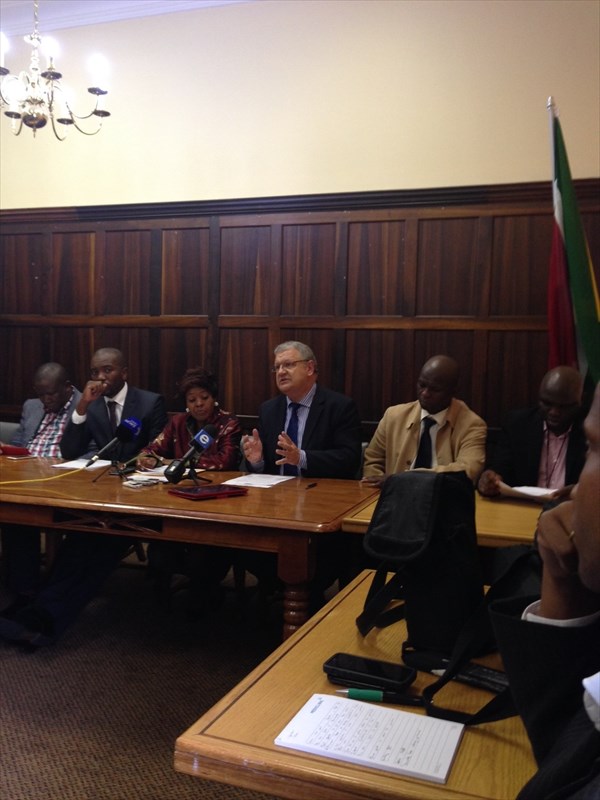 Opposition leaders today formed a united front against the use of police and violence in parliament.
Dr. Pieter Mulder, leader of the FF Plus, said in this regard that historical use of swords to settle disputes ceased and that nowadays words are used to "do battle'.
Dr. Mulder said existing parliamentary rules are sufficient to maintain discipline and order and that freedom of speech in parliament is very important.
With regards to the EFF's disruption of procedures, Dr. Mulder said this party is stretching rules to their limits.
"We cannot allow parliament to become dysfunctional. The possibility of a dedicated police force such as that of the Vatican could be considered as a possible solution, but then clear guidelines should be set for their duties and responsibilities.
Contact no.: 083 419 5403 / 082 674 6670