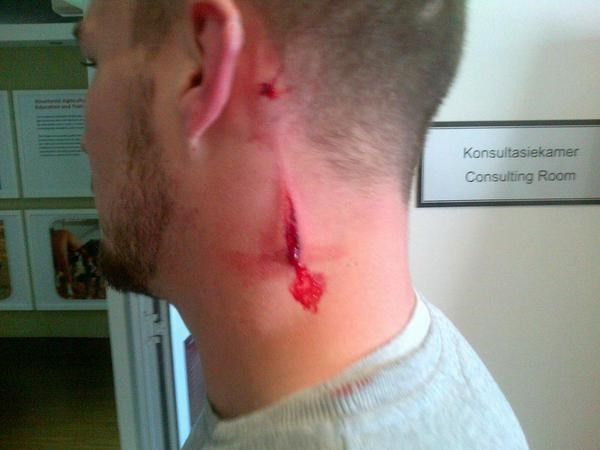 The events at the Elsenburg Agricultural Training Institute are unacceptable and the college management must explain why unruly students, some with EFF coveralls and whips were allowed on the premises, Dr. Pieter Mulder, leader of the FF Plus said.
Dr. Mulder says the management will also have to explain why there weren't sufficient police or security personnel to prevent the unruly students to fight with other students who were in class to write exams.
According to Dr. Mulder, Dr. Pieter Groenewald, chairperson of the FF Plus had discussed the issue with the college yesterday and he was given the assurance that there would be sufficient police present to ensure the safety of the students and lecturers and to prevent problems from arising.
"This undertaking was clearly not adhered to, despite the fact that an extremely explosive situation was allowed to arise with the march on Monday.
"The FF Plus requests that urgent action is taken against the guilty parties. It is not good enough to say that a code of conduct exists that prohibits this kind of conduct. It has to be enforced. The real losers in this situation are the students who want to study.
"It is a pity that the language struggle, in particular at Stellenbosch, should have resulted in a bloody confrontation between students," Dr. Mulder said.
Click on the link below to watch the video: https://www.youtube.com/watch?v=58enz69noBs&feature=youtu.be
Contact no.: 083 419 5403 / 082 674 6670