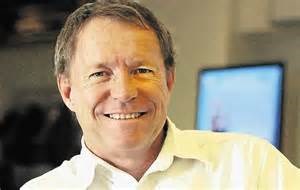 "The attack on the well-known economist, Dawie Roodt and his family, once again places the spotlight on residential robberies in South Africa. Robberies at residential premises, as the crime feared most in South Africa, has increased by105% in the past decade. From 9 391 incidents in 2004/05 to 19 284 in 2013/14 according to the Police's crime statistics.
"The correctness of this statistic is also questioned as police stations do not report the correct categories of crime. A robbery at a residential home is sometimes reported as theft or mere burglary.
"The incompetence of the national commissioner of Police, Gen. Riah Piyega, the collapse of crime intelligence, the controversy surrounding the previous head of the Hawks, Lt-Gen. Anwa Dramat, corruption in the Police and political appointments and obligingness are some of the reasons why crime in South Africa is getting out of control in South Africa.
"There is a constitutional duty on government to ensure that the citizens of the country are safe and to protect their property. The government is failing in this and drastic changes in the top management of the Police will have to be made quickly or else the community will increasingly be taking the law into their own hands," Dr. Pieter Groenewald, chief spokesperson on Police for the Freedom Front Plus says.
"The Freedom Front Plus wishes Dawie Roodt and his family who had experienced this trauma, a speedy recovery. Thoughts are also with all other victims who have to deal with the sorrow, pain and trauma caused by crime in South Africa," Groenewald said.
Contact no.: 083 627 4397 / 083 419 5403